Motorcycle school driving in Almaty, Kazakhstan
Motorcycle school driving in Almaty, Kazakhstan.
SilkOffRoad Motorcycle Travel Club in Almaty offers the following motorcycle lessons:
training on a motorcycle Almaty
- Initial reception of driving a motorcycle
- Practical skills in driving a motorcycle off-road (OFFROAD)
- Assistance in the selection of motorcycle gear and
- Assistance in preparing for motorcycle travel
- Assistance in obtaining a driving license category A (motorcycle)
- As well as the servicing of bikes, quad technology.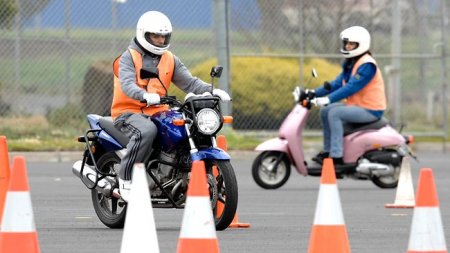 Motorcycle - a romance, a motorcycle - is love and freedom. Motorcycle is the wind and happy. I believe these are not empty words. None of the vehicle does not give you such an incredible feeling that you can get riding on a motorcycle. And all you need to do this - the bike and the ability to manage it. Learning to drive a motorcycle, you can ride a motorcycle in the city (as a vehicle), you can begin to train in the sport of motocross, and of course you will be able to travel on a motorcycle wherever you want. This unforgettable trip of a lifetime that are full of actual switching and familiarity with nature and amazing places on our planet.
Our experienced staff will be driven a few roads, will help you become a real motorcycle travelers.